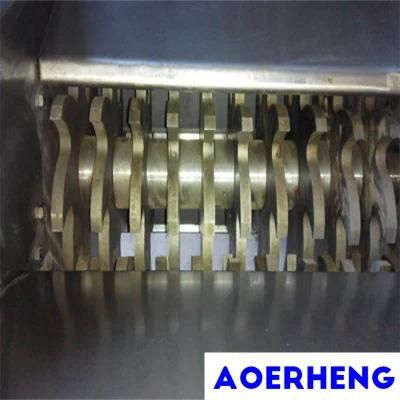 Rubber Hose Tire Waste Shredder for Animal Carcass
Qingzhou Aoerheng International Trade Co., Ltd.
After-sales Service:Lifelong Service
Warranty:2 Year
Type:Powerful Plastic shredders
Raw Material:Solid Waste and Animal Carcass
Structure:Top Feed
Knife Classification:Piece Knife Crusher
Model NO.:AEHMKS-28
Knife Roll:Solid Knife Roller
Automation:Automatic
Computerized:Computerized
Certification:CE, ISO9001:2008, QS, UL, GMP
Transport Package:Wooded Box and Canvas
Specification:Capacity 1ton-300ton
Trademark:Aoerheng
Origin:China
Production Capacity:50000 Set ,Year
Multi function shredder is called cutting type shredder .basic principle to reduce the material size through the corresponding to the knife dish to cutting . tear and extrusion . it is widely used for industrial waste.domestic waste .hazardous waste . kitchen waste .plastic pipe waste .medical waste death animal carcass so on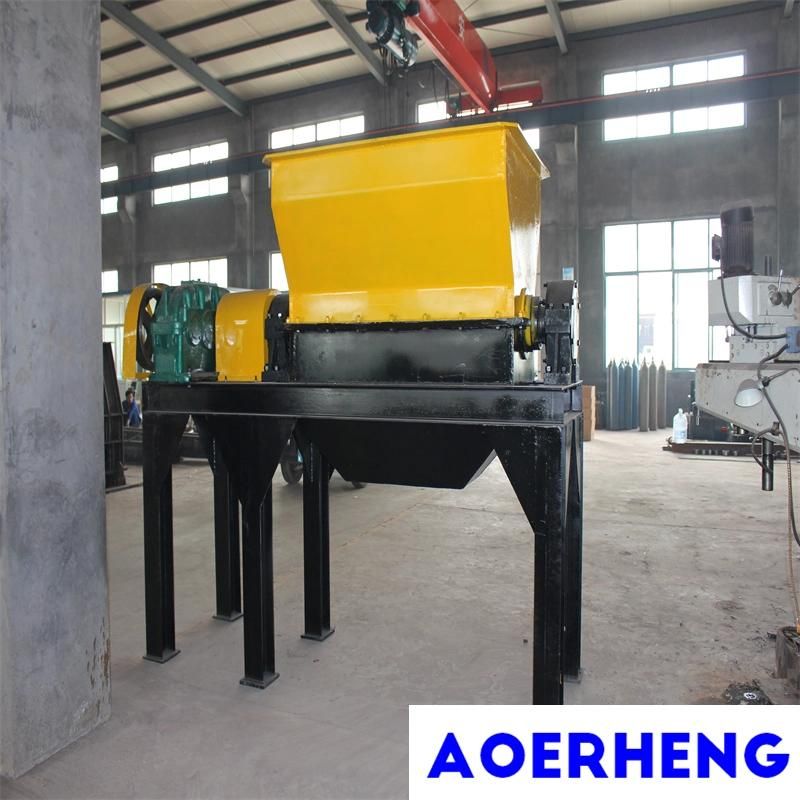 2. Structure features :
Aoerheng shredder adopts full automatic control system . there are starting . stop and hard object automatic reverse so on control functions .adopts small power large torque reduction motor
With low speed. low noise and other advantages. Bearing seat adopts split and integrated type. crushing cavity is more firm. suitable for tearing large. extra thick and difficult to break materials.
3.Aoerheng double shredder features :
Aoerheng double shaft shredder feature: large shredding ratio . high efficiency . reasonable structure . using safely . low power consumption .

Repair cost low significant features and by the majority of users welcome
4.Application
:
1
All kinds of hollow containers: plastic beverage cans. plastic buckets. iron buckets. packing boxes. packing barrels. etc.
2
Waste home appliances: TV. washing machine. refrigerator shell. etc
3
Pipe: large pipe. pipe fittings. PE pipe. etc
4
Used formwork: wooden pallet. plastic pallet. forklift pallet. etc
5
Used tires: car tires. truck tires. etc
6
Scrap metal: car shell. aluminum alloy. scrap cast aluminum parts. engine shell. lead and thickness in 15mm

The whole equipment of double shaft shredding machine includes motor, reducer, cutter shaft, frame component (cutter shaft and frame composed of crushing chamber), inlet and outlet hopper, bracket, electrical control cabinet and so on. It through the crushing chamber of the two groups of cutter shaft opposite rotation, cutter disc opposite cross rotation, shear, tear, extrusion and other effects on the material to reduce the size of the material. Excellent crushing effect for hard materials, for difficult to handle tough materials, such as carpets, mattresses, tires and other materials can also be easily torn.
The machine has a very high crushing efficiency, the capacity per hour can choose from 0.3 tons to 50 tons, the particle size of crushed materials can choose from 8mm to 300mm.
According to different materials and handling capacity, zt provides specific blade design and cutter tooth design as well as heat treatment and surface treatment process of cutter head to achieve the desired crushing effect and production efficiency.

7.Basic parameter :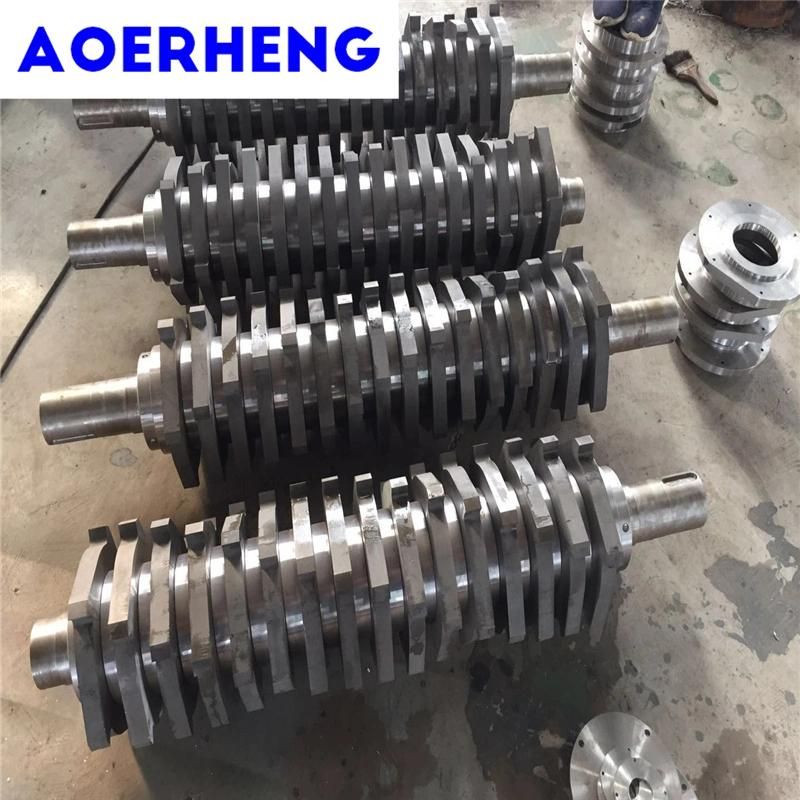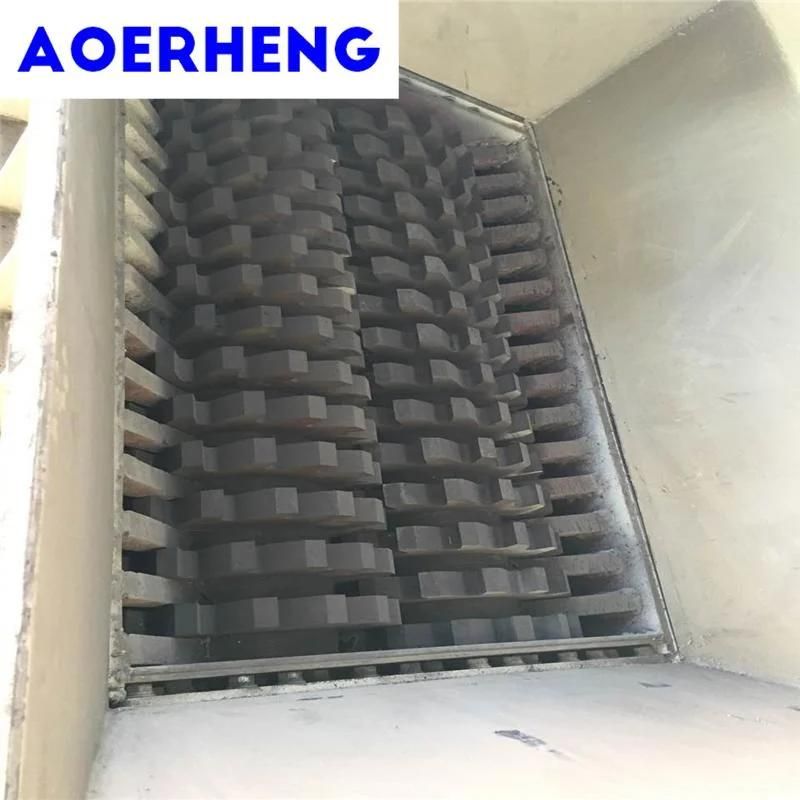 9. Shredder transportation :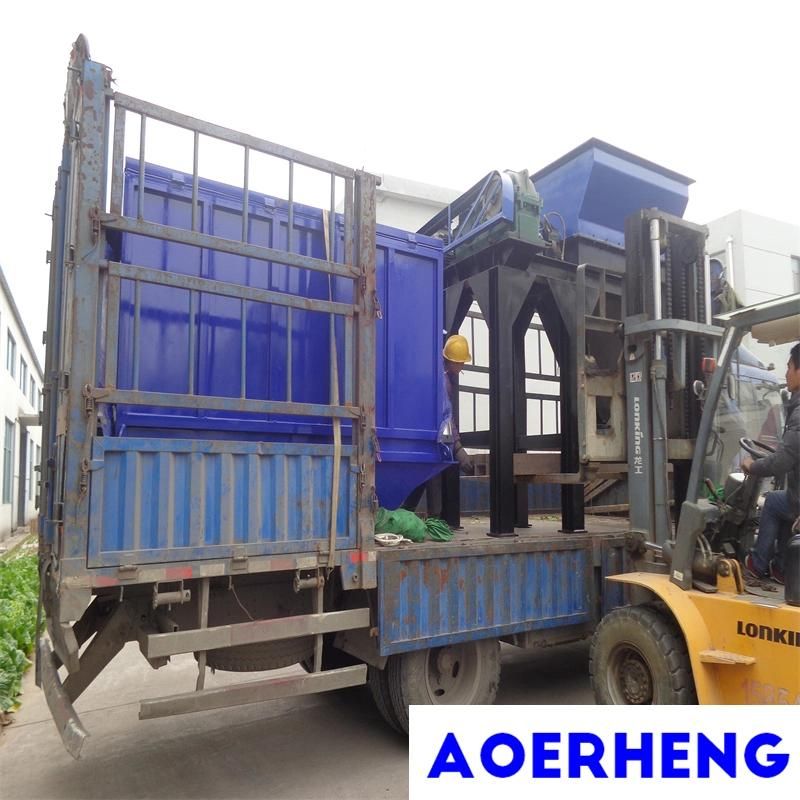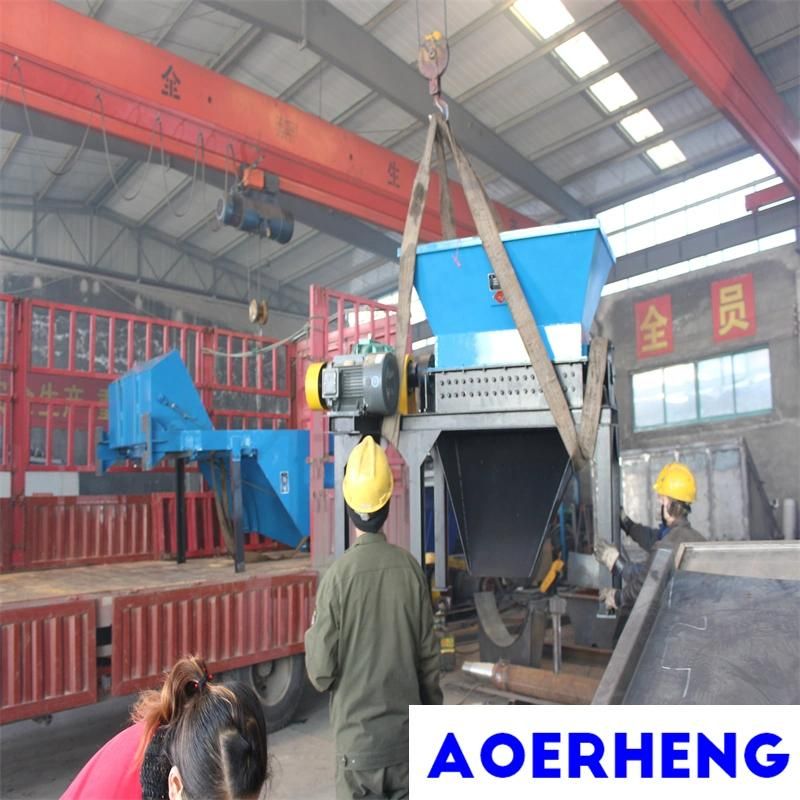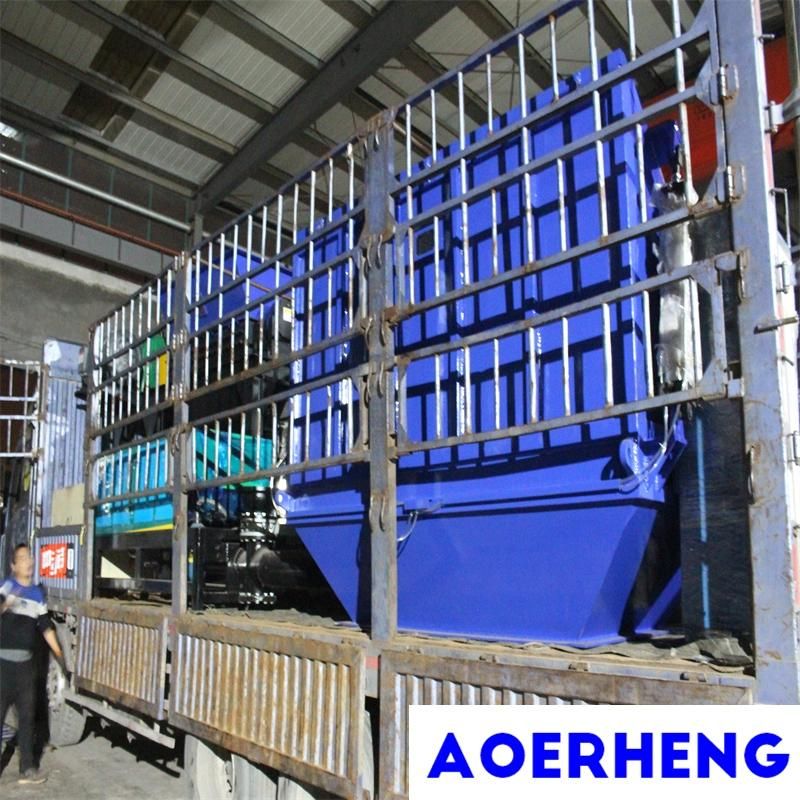 10. Our customer: